Description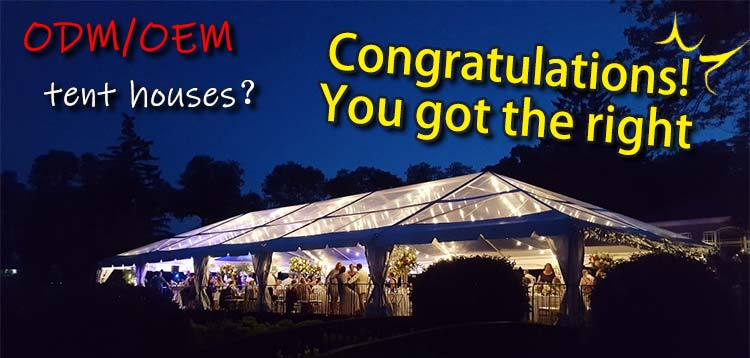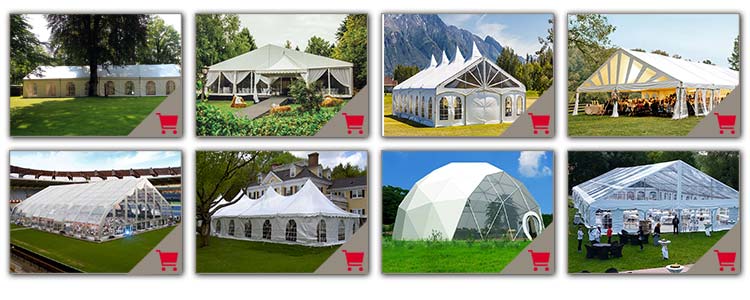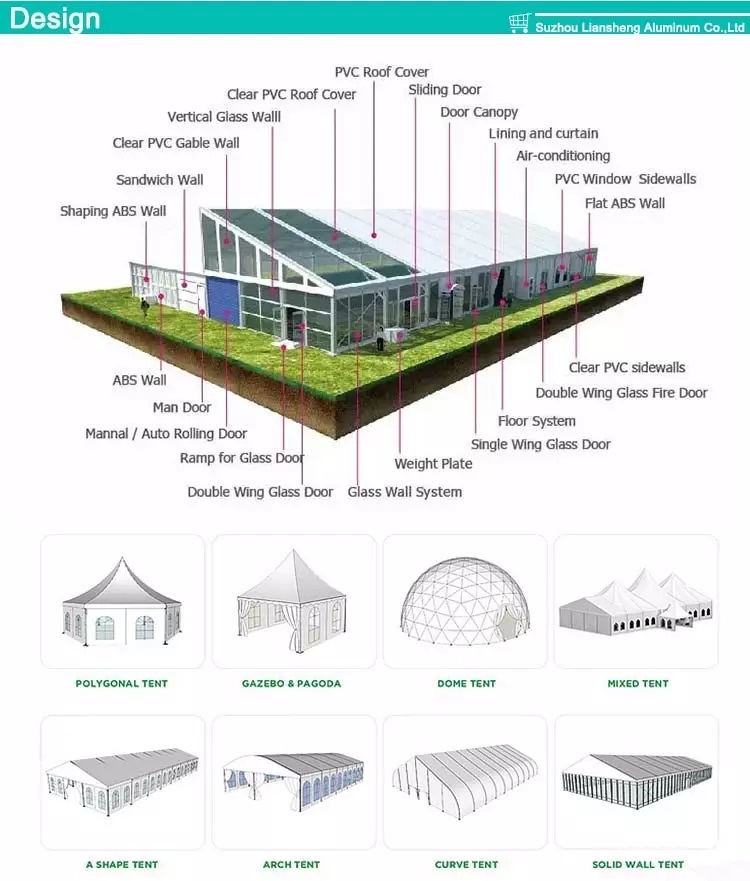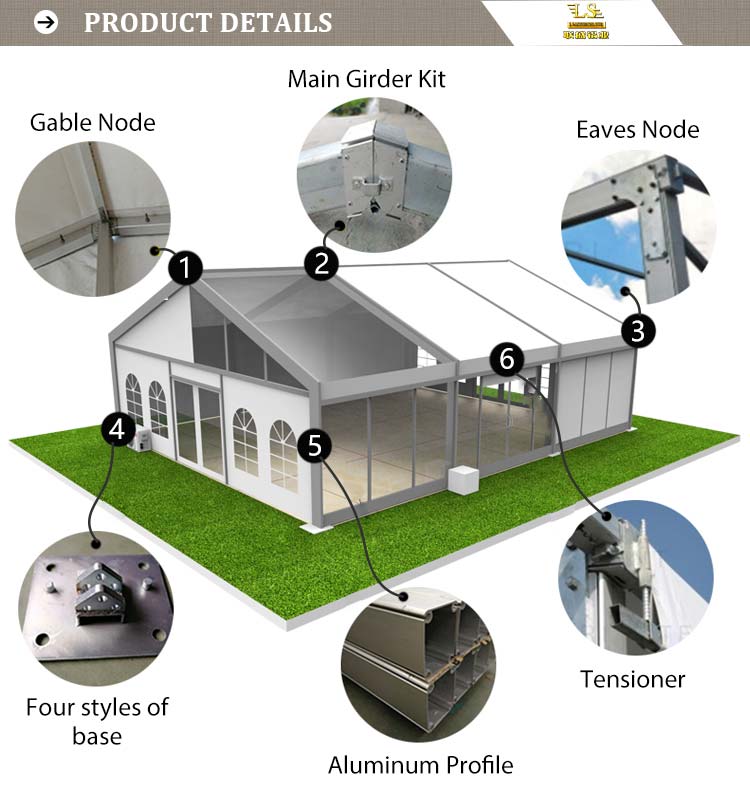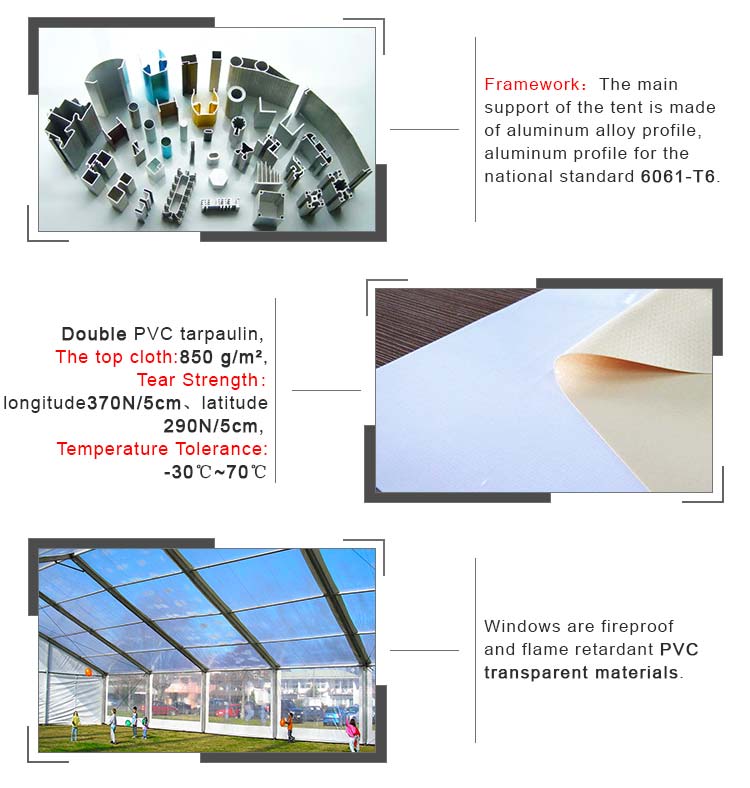 Frame material: High-strength aluminum alloy 6061/T6.
Roof cover/triangle cloth: Double PVC-Coated Polyester, 100% waterproof, flame retardant to DIN4102 B1, M2, CFM, UV resistant, tear resistant, self-cleaning ability, etc.
Side wall weight: 650g/sqm
Roof cover weight : 850g/sqm
Frame connection: Hot-dip galvanized steel structure
Allowed temperature condition: -30 degree Celsius+70 degree Celsius
Wind load: max. 100km/h (can be reinforced)
Snow load: 75kg/sqm (snow can't stay if use big degree roof pitch design)
Easy to be assembled and dismantled, movable.
No pole inside, 100% available interior space.