Description
Why do I buy Industrial Warehouse Tent ?
1. Waterproof.  Tent roof will be covered with waterproofing PVC fabric.
2. Flame retardant.  The tent tarp would help to slow the fire from spreading.
3. Sun-blocking.  750g/㎡or 650g/㎡PVC tarp with insulation layer would help to block sunlight.
4. Wind withstand.  Tent structures from us can withstand wind at the speed from 80-100 km/h.
5. Long lifespan.  The tent structures are with a lifespan of 8+ years.
6. Easy to set up .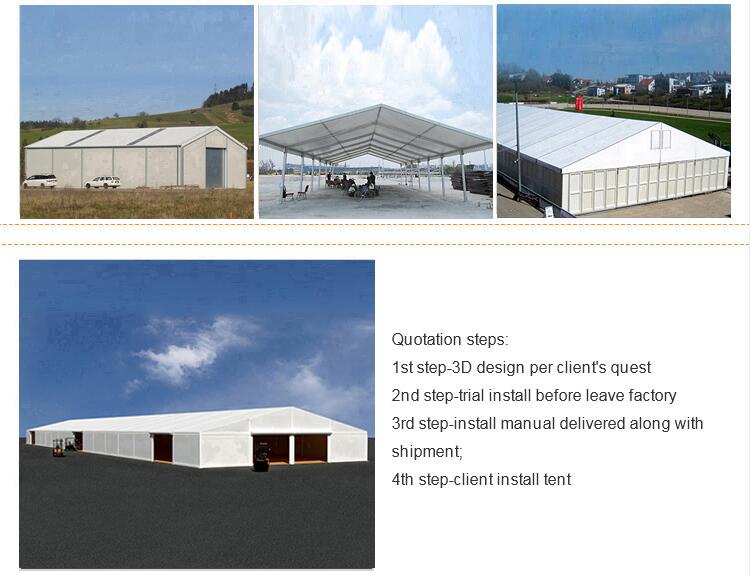 Industrial Warehouse Tent Datail:
Main Profile
Material: Hard Pressed Extruded Aluminum Alloy (T6061/T6)
Features: Stainless, Lightweight
Covering
Roof Material: 750g/m2 or 850g/m2 PVC for roof cover,650g/m2 PVC for sidewall.High quality double PVC-coated polyester textile, 100% waterproof, flame retardant to DIN4102 B1, UV resistant, tear resistant, self-cleaning ability
Wall System: Sandwich Panel, ABS Solid Panel Wall, Trapezoidal Steel Wall, PVC Coated Polyester Fabric.
Components
Superior Enclosure with hot dip galvanized steel.
Industrial Warehouse Tent Accessories:
Tent optional Accessories
Tent roof optional
Transparent cover; white cover ; red color; green color, other color option
Tent Wall optional
PVC plain wall, PVC wall with clear windows, PVC clear wall, glass wall, Sandwich walls, plastic solid wall
Tent Door optional
glass door,sliding door, folding door, solid door
Tent floor optional
Wooden floor with plastic base, cassette wooden floor
Tent fixation optional
Expand screw, ground stake, weight plate
Tent decoration
Roof lining, sidewall drapery
Other option
Lighting, rain gutter, carpet, tables, chairs, air-conditioner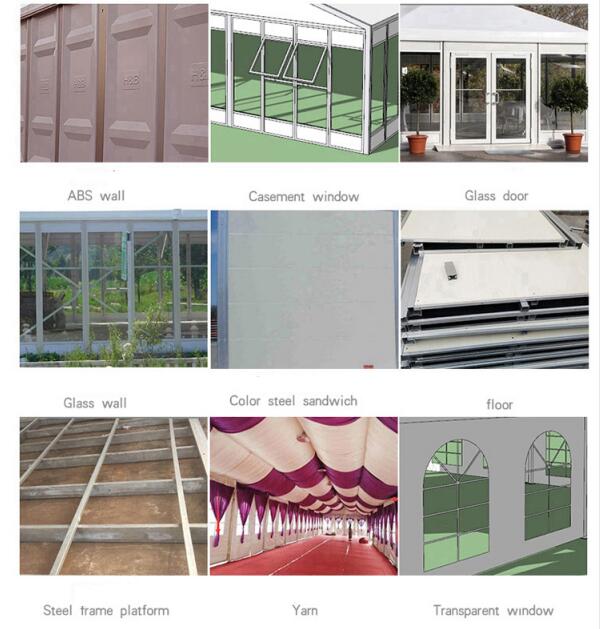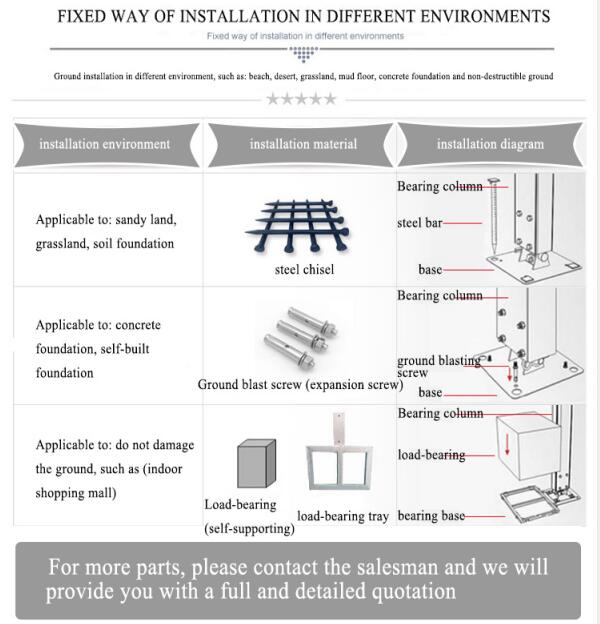 storage area
Width
Length
in meter
(in Meter)
108m²
6m
18m
200m²
10m
20m
300m²
12m
25m
400m²
10m
40m
480m²
20m
24m
3200m²
40m
80m