Description
Suzhou Liansheng Aluminum Co.,Ltd.
Aluminum or Steel Choral Risers Staging choir stage platform, aluminum plywood singing platform, indoor or outdoor chorus riser, choral risers with plywood platform for choral choir, Aluminum Portable Stage for Mass Choir hot sale choir stage design, adjustable aluminum frame plywood covering singing choir stage, Aluminum Gray Carpet Stair Stage Platform for Outdoor Event, portable mobile folding stage with folding platform mobile folding choir stage choral stage.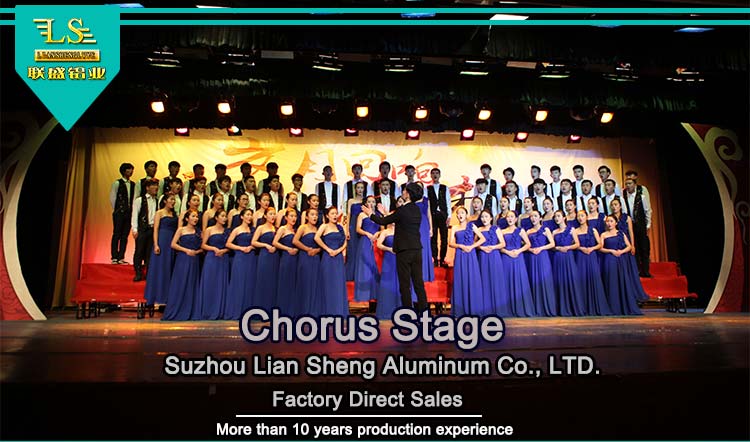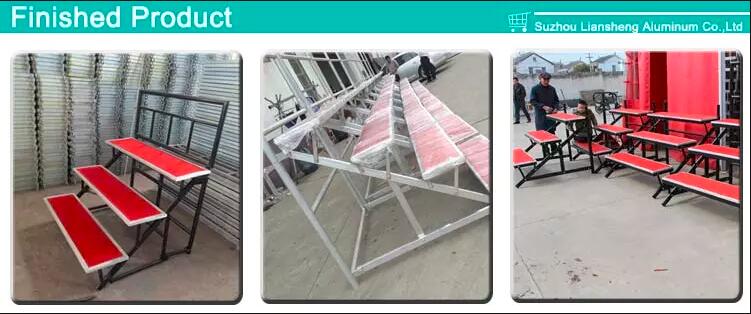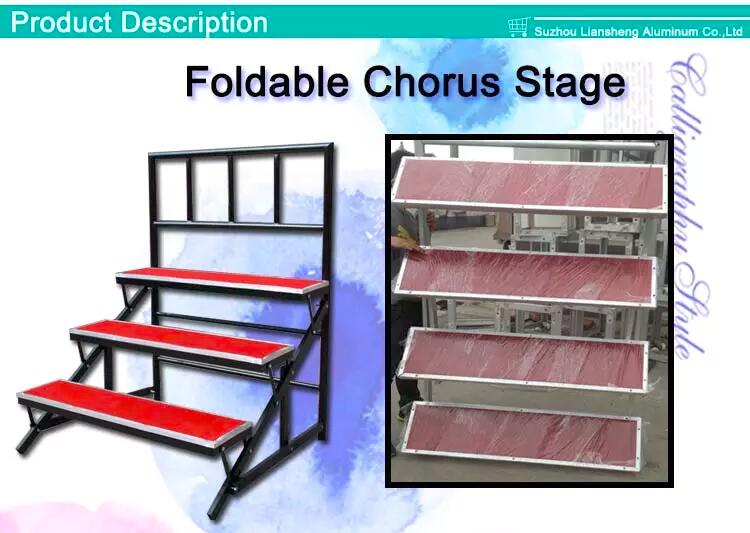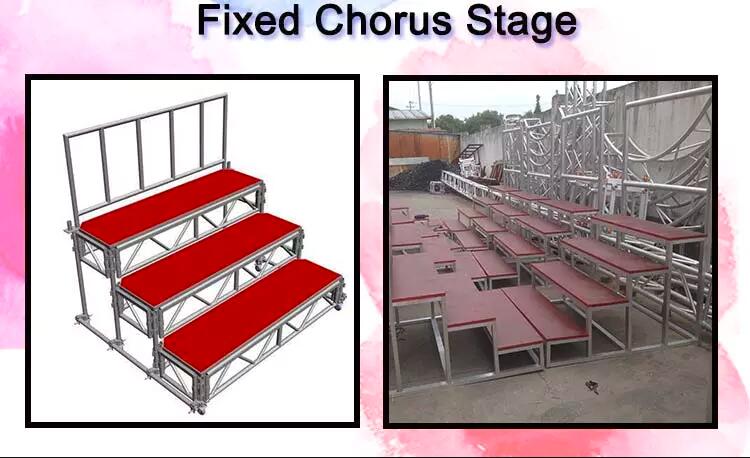 Choir stage system is a highly versatile competitively priced solution,
which gives the user ultimate flexibility.
Whether it is to be used as a school stage, portable / mobile stage, model catwalk / fashion runway,or for example, a concert stage, or church stage it can either be a standalone build or integrated into an existing stage
The Benefits of the Assemble Stage System
1.Strong, safe
2.The modular size (or sizes) can be customised to your specification
3.The height can be dictated by you
4.It can be tiered
5.It is easy and fast to assemble
6.The stage can be permanent or temporary
7.The configuration can be customised
8.Range of surface finishes available
9.Hand rail optional
Typical uses for the Assemble Stage System
1.As a portable and mobile stage
2.Model catwalks and fashion runways
3.Concert stage
4.Theatre stage
5.Staging for outdoors/indoors
6.School stage7.Church stage
8.Staging for community centres
9.Temporary staging for exhibitions and events.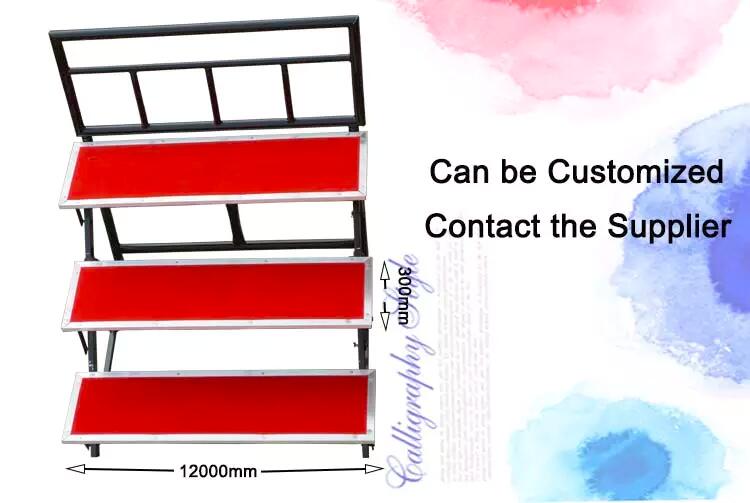 Specification:
Materials: aluminum alloy 6082/6061
Top surface Can be 18mm waterproof non-slip board, or 16mm organic glass,toughen glass
Layer height 0.25M
Adjust height 0.6-1M, 0.8-1.2M
Frame Main tube 50*3MM
Frame horizontal tube 50*2mm Frame brace tube 25*2mm
Weight-Loading 500KG/m2
Characteristics Easy to move, fold, storage, and durable, can be used repeatedly
Height can be adjusted according to different choir stage
Range Of Application:
(1)chorus performance of hall, theatre, school, party and government offices, enterprise origanization
(2)group photography, chorus group

Product Feature:
(1)lightweight but high loading capacity,firm and stable
(2)easy and quick to assemble and disassemble to save the labor cost and time
(3)with foldable design,convenient to storage and transport
(4)anti-slip and waterproof aluminum floor improve the safety