The aluminum alloy stage frame is made of 6061-T6 aluminum material after cutting, processing, welding, polishing, painting and other treatments. Widely used in performances, exhibitions, event celebrations and other activities. People can build various frame systems of different specifications according to the site, and can flexibly combine them according to specific requirements.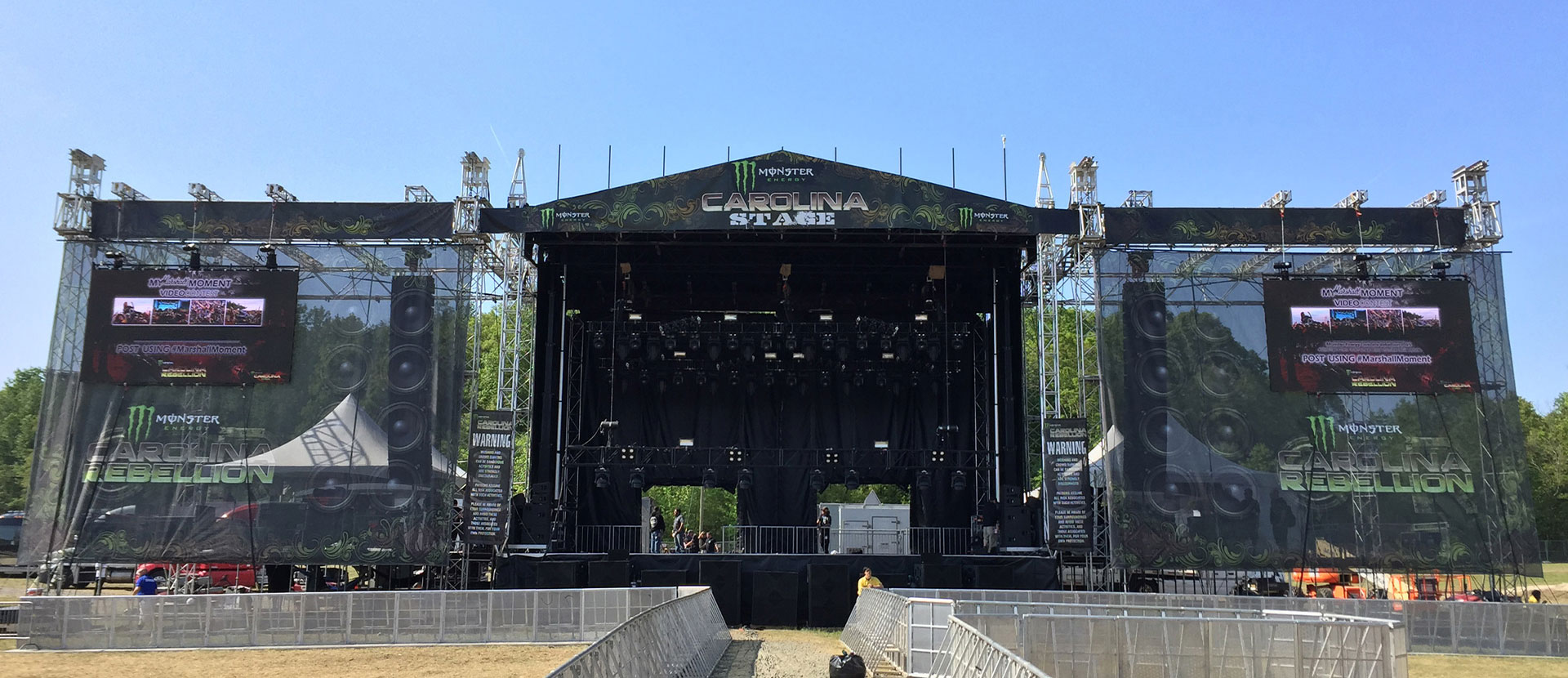 Aluminum stage truss is an indispensable truss product for stage building, and trusses are also widely used in various industries. So how to ensure the safety of the truss when using aluminum stage truss?
  (1) First of all, the material of aluminum stage truss is very important. There are generally two types of truss materials, but we recommend that you choose 6061-t6. The truss of this material is unmatched by other products in terms of performance and use. It has strong corrosion resistance, high strength and non-toxic properties.
  (2) Secondly, the wall thickness of aluminum stage truss has a certain influence on its welding quality and load-bearing. We recommend that you use a truss with a truss thickness of 4 cm or more, so that the truss produced can be guaranteed.
  A good truss product requires not only good materials and design, but also good manufacturing processes. The high-quality aluminum stage truss welds finely, and there is no misalignment of the screw holes.