Industrial Tent
The industrial tent is a high-quality modular design tent in the market, which is made of strong and durable aluminum frames and high-quality PVC fabric. A industrial tent is one of the best tent solutions and it is one of the most demanding products for various requirements. It is easy to install and dismantle and it is the best permanent and temporary solution for various events and storage needs.
A industrial tent is the best tent structure for events, such as pilgrimages weddings, exhibitions, corporate events, business events, parties, etc., and the use for storage purposes and industrial needs. Tent size is customizable and can be extended to unlimited length, so that, the client can host as many as guests they want to accommodate for the event.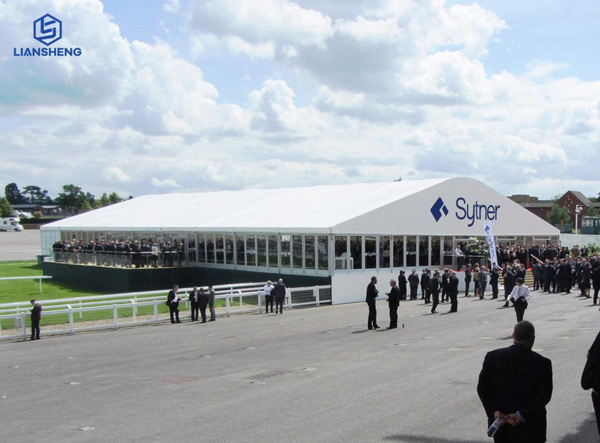 Pagoda Tent
With total flexibility in size and height without any central obstructions, the pagoda tent is often used as a VIP lounge, classical reception, or as event tent for small celebrations.
Our team of designers will provide a variety of exclusive luxurious options for the fabric interior and exterior. Pagoda tents are the first major evolution in the tent industry. They can be individually or collectively designed to give different geometrical shapes depending on the type of use. Pagoda Tent can be used in exhibitions, events, and all occasions. They are available in sizes of 3m, 4m, 5m, 6m,